Object of the Week: George Best's Mini Cooper Calendar
19 May 2020
---
George Best had the looks and personality to ensure his popularity went beyond the beautiful game. Collections Manager Wiebke Cullen looks at a rather unusual item from his life which is on display in the museum.
Why is there a car in the football museum?
I can imagine it is a surprise for people to hear we display a full-size Mini Cooper in the museum. We do, however, collect all objects that have a connection to the game in some way, so there are some unexpected objects in our collection, not just footballs, shirts and trophies.
This Mini Cooper was the property of football's first celebrity superstar, Manchester United legend George Best, who had a passion for cars, especially Minis. His sister Barbara recalls that he had it modified when he bought it: "It's quite funny as the basic price of the car was £14,000, but by the time George had all the extras added on it was £19,700. Norman [her husband] and I think it's hilarious as George hadn't a clue about technology, but of course had to have a sat nav fitted at a cost of £1,400! We were staying with him in Surrey once and he got lost driving home as he didn't know how to work it!"
How did we acquire it?
The Mini was on display for our temporary exhibition Game Changers in 2013 where visitors were excited to see such a large, interesting object. We acquired the Mini after this exhibition and it moved to our Pitch Gallery on the Ground Floor. It's one of the first things visitors see when they visit.
A large object like this has its challenges to be installed and displayed in terms of logistics, space and safety. When it was on display in our temporary exhibition, the Mini had to travel in our lift to the third floor. The vehicle just about fitted into the lift with minute measurements. It was a great challenge.
What made George Best so legendary?
George Best is regarded as one of the best players of all time. He was born in Belfast in 1946 and he played with a football as soon as he could walk. He signed for Manchester United as an amateur in 1961, aged just 15, and progressed quickly through the youth ranks.
He made his debut against West Bromwich Albion on 14 September 1963. The 1967-68 season was the pinnacle of his footballing success. At the age of 22 he won three major honours in club football – the league title (being United's top goal scorer that season with 32 goals), European Cup and European Player of the Year.
George Best was also legendary off the field and became football's first superstar. As well as his fantastic football skills he was also famous for his fashion range, celebrity friends and numerous girlfriends.
There was also a different, sad side to his life. Outwardly, it seemed that Best had an idyllic life, enjoying spending his money on partying and cars. But fame, fortune and the ever-present public eye put huge pressure on him and his family. While the football stars of today have support to cope with these pressures, Best turned to alcohol, which led to his decline and, unfortunately, his death in 2005.
How do we tell his story in the museum?
We tell his story as a fantastically skilled and successful footballer, but we also focus on him as an individual with several personal objects such as some of the letters he wrote home to his family when he played for Manchester United as a teenager.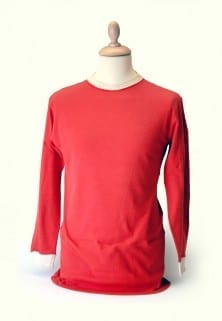 What do visitors make of the car when they see it?
I think visitors are surprised to see a full-size car as soon as they step into our galleries but are interested to learn about the story of the car and its connection. It's a great object to be able to display as it's such an unusual and large object compared to other items in our collection.