Joan Whalley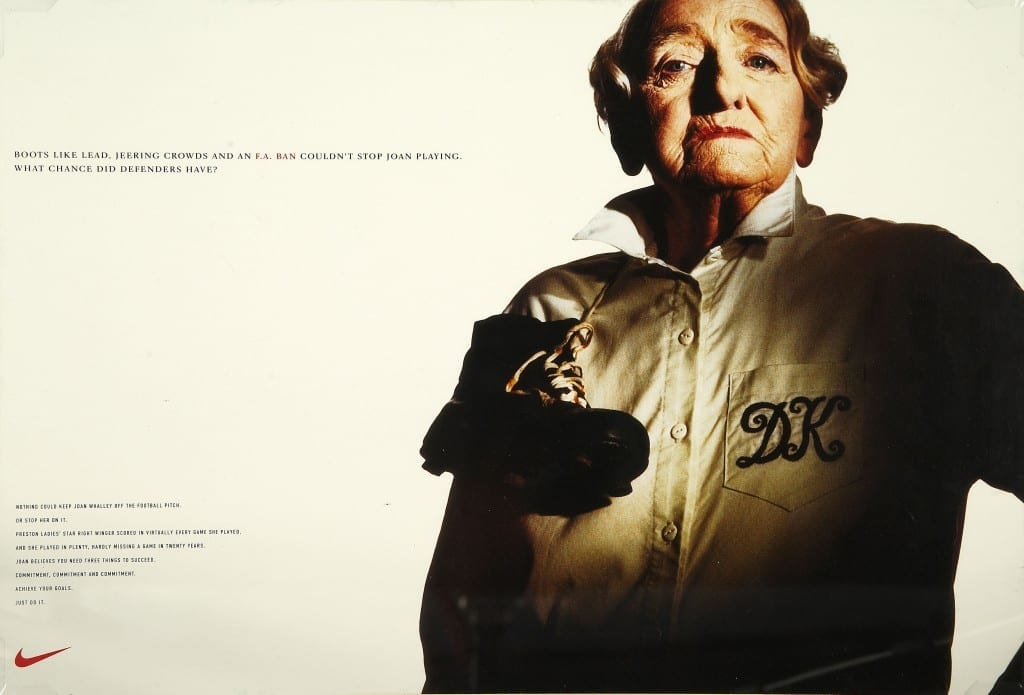 Joan Whalley was born in Preston, 1921. She played for the famous Dick Kerr Ladies for over 20 years either side of the Second World War. Taking the day off school, she made her debut aged 15 in 1937. Whalley shone as a skilful right winger and most of the team's tactics revolved around her. She was selected for a rare England XI game against Scotland in 1946.
Dick Kerr Ladies are often regarded as the best women's team in the world at this point. National newspapers regularly sent reporters and photographers to cover the side's moments. The team were unbeaten in Whalley's debut season, going 27 games without loss against opponents from home and abroad.
One famous attendee a later game was Tom Finney, Whalley's school friend. The Daily Express stated that 'Preston has the two greatest right wingers in the world' in reference to the duo.
Whalley became a self-confessed recluse after her time with Dick Kerr Ladies. She opted for a simple life out of the limelight caring for stray animals. She named her cottage the 'OLCOTE Animal Sanctuary' meaning Our Little Corner Of The Earth.
Many years later however in 1996, Joan became the first British female footballer to be featured on a national advertising campaign by Nike (above picture). In Gail Newsham's acclaimed book ' In A League of Their Own!', Joan Whalley is the only player to have an individual chapter. Both honours are testimony to the fact she was one of the greatest women footballers of her time.
Year inducted: 2007