The Game exhibition opens
23 March 2018
---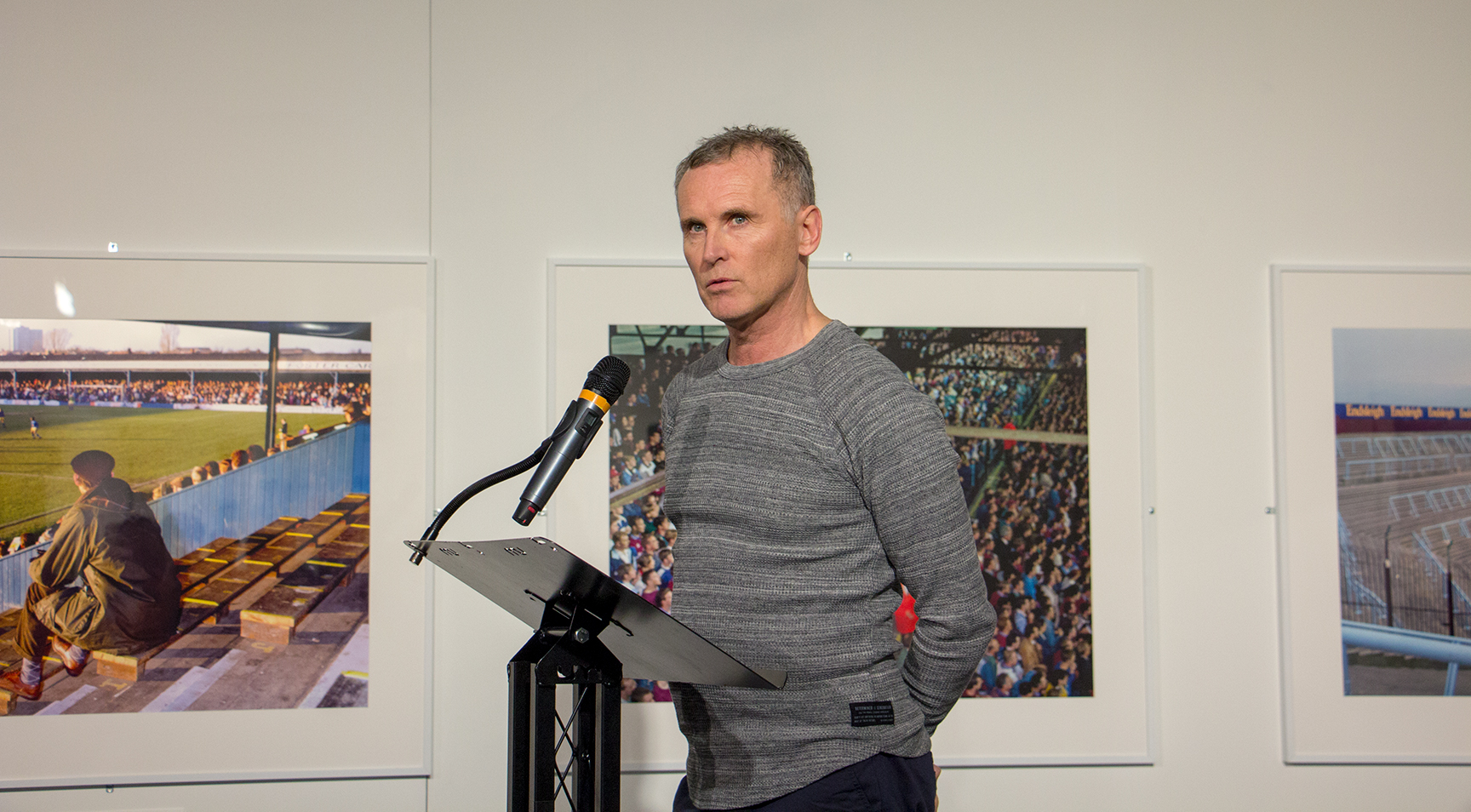 The National Football Museum's latest exhibition, The Game: 30 years through the lens of Stuart Roy Clarke, opened at the museum last night (22 March).
Chief Executive of the National Football Museum, Tim Desmond, welcomed the return of Stuart whose photographs were the subject of the first exhibition in 2012.
Andy Burnham, Mayor of Greater Manchester and a long-standing friend of Stuart's, opened the exhibition saying, 'Those formative years, growing up…loving the game; not just what happened, but the whole culture around the game. Every one of Stuart's images captures that."
Clarke's journey around football grounds started 30 years ago. Following the Lord Justice Taylor Report into Hillsborough he was appointed the first official photographer of the Clarke Trust, the body created to regenerate football.  Since then, he has travelled the length and breadth of Britain, photographing the top UK league's clubs and grounds and the people who play, watch and support the game.
Stuart Roy Clarke, said: "My thoughts have always been around uniting the fans and followers of the game. Football is about so much more than what happens on the pitch; everyone has their own personal perspective, and this is mine – one that I have been lucky enough to capture and document for the last 30 years.
"When I started out, all I had was a box, Bronica camera and Kodak film. I have since taken thousands of photographs of the top 92 clubs in the UK and more. These images are some of my favourites and capture the transformation of the top five leagues over the past three decades."
The Game runs until 17 March 2019 and is supported by Stagecoach, Utilita, Mitre and Volkswagen.