New display showcases the wonderful world of football comic art
28 June 2018
---
The National Football Museum is showcasing a homage to the history of football comics with the launch of 'Playing for a Draw'.
The exhibition, developed in association with the Lakes International Comic Art Festival, opens to the public on Thursday 5 July.
The new display in the museum's Hall of Fame area highlights the history and diversity of art in football comics. A striking range of comic strips and drawings from across the world will be on display, from 19th-century illustrations to traditional childhood classics such as Roy of the Rovers, as well as featuring examples from the current generation of comic artists.
In addition to historical artwork, 'Playing for a Draw' includes new work specifically created by exhibition curator Steve McGarry, including giant illustrations of Manchester City icon Sergio Aguero and Barcelona star Lieke Martens, as well as a host of nostalgic programmes, trading cards and additional memorabilia.
Manchester-born McGarry, best known for his comic strips in Match, Match of the Day and Shoot! magazines, will oversee the launch of the exhibition, as well as hosting a series of family events at the museum on Saturday 7 July. He will be joined by his son, award-winning cartoonist Luke McGarry, and by Graham Dury and Simon Thorpe of VIZ magazine, creators of iconic character Billy the Fish.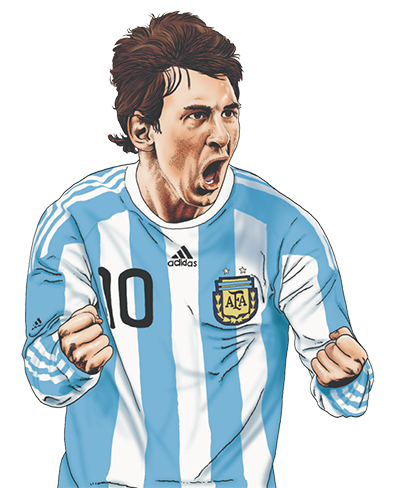 Steve McGarry said: "I'm excited about staging an exhibition that combines my two lifelong passions of football and art, and it's a bonus that it launches in my native Manchester! I think that there are legions of football fans out there who might not consider themselves "art lovers" until they see again the football comics they grew up reading, the trading cards they collected as kids, the programmes they treasured and the images they regularly share on social media today."
Jon Sutton, Creative Programmes Officer at the National Football Museum, said: "Comics have played a huge role for generations of young readers with many childhood memories of first discovering the game forged from flicking through Tiger or Roy of the Rovers. We hope this exhibition will evoke memories for our visitors and they will also discover how many of today's illustrators have taken inspiration from comic art."
'Playing for a Draw' is on display at the National Football Museum until Sunday 2 September, and will also feature as part of the Lakes International Comic Art Festival in Kendal, running from Friday 12 to Sunday 14 October.
More information about the family-friendly workshops on Saturday 7 July with Steve and Luke McGarry, Graham Dury and Simon Thorpe can be found at www.nationalfootballmuseum.com/whatson/playing-draw-family.