Remembering FWW footballing heroes with For Club and Country
10 November 2017
---
The National Football Museum has joined forces with the Woodland Trust to remember the brave young footballers who swapped the touchline for the trenches during the First World War.
The For Club and Country project is looking to honour the players who fought and died during the conflict, raising funds to plant commemorative groves for each club in the Woodland Trust's Centenary Woods.
A number of clubs are showing their support for the cause across November, including Brighton & Hove Albion, Stoke City, Queen's Park Rangers and Nottingham Forest.
Aston Villa have created their own special commemorative film to remember heroes such as Private Henry Dobson. The half-back played six first team games for the club and went on to serve with the 1st Battalion North Staffordshire Regiment. He was wounded during the 1918 Spring Offensive, losing his life on 29 March.
Watch today's Aston Villa first team pay tribute to their club's First World War heroes: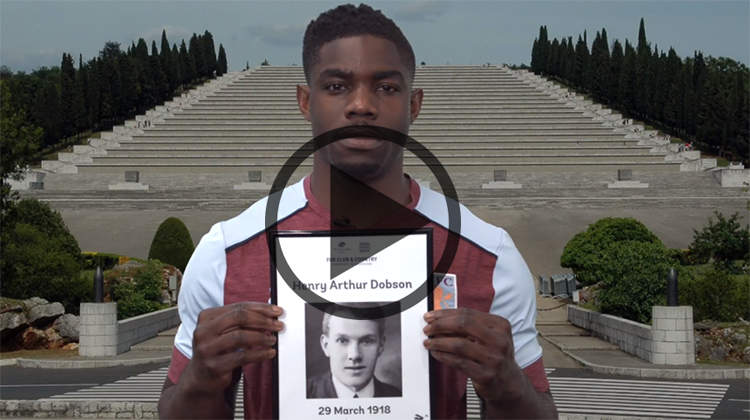 Legendary player and Club Ambassador, Ian Taylor, has donated to be part of creating the club's living legacy. Aston Villa supporters can help plant a tree by donating today, joining Tayls on the supporters' roll of honour: www.forclubandcountry.org.uk/astonvilla
The project has also partnered with the British Army FA, paying further tribute to football's involvement in the First World War. National Football Museum visitors can see the Army's commemorative For Club and Country film in the cinema on Level 1, adjacent to the museum's permanent First World War display.
Find out more about the For Club and Country project and how you can get involved by visiting www.forclubandcountry.org.uk.