Create the Space: Challenging Football's Conventions Calendar
13 May 2021 - 13 May 2021
6 - 7pm
---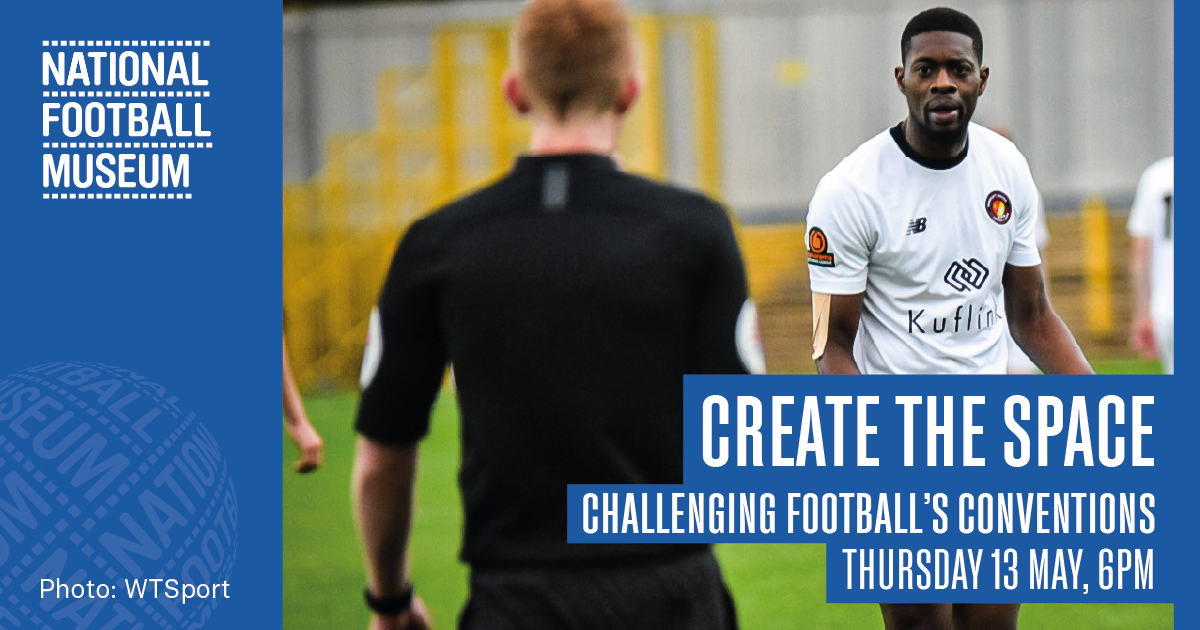 How have football's rules and processes changed over time?
To celebrate the original 1863 Laws of the Game going on display at the museum, we are looking at how law changes have been driven by societal ideals and the fight against discrimination. Our panel will be discussing the history (and current state) of player unionisation, UEFA's approach towards racism, and the elephant in the room for years: the much maligned fit and proper persons test.
Our host, journalist and broadcaster Florence Lloyd-Hughes, will be running the rule over these changes with our team of experts, including former Chelsea player and current chair of the the FA'S Inclusion Advisory Board, Paul Elliot; FA and FIFA-accredited referee Rebecca Welch; Punk Football author Jim Keoghan; and our very own curator Dr Alex Jackson.
This talk is free and will take place on Crowdcast. Sign up for the talk below and get updates ahead of kick-off: